Enriching Your Quality of Life. Enhancing Your Financial Security.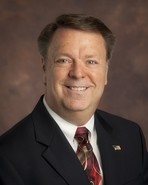 What exactly is Financial Planning?
How can my family prepare for College admission and funding?
What are my claiming options for Social Security so that I can maximize my benefits?
How do I know how much capital I will need to provide an income for retirement?
How do I know how much life insurance to buy and which type works best for my situation?
How do I put together a plan to maximize my net worth using investments?
Is the group disability income plan from my employer sufficient in the event I cannot work?
Does purchasing Long Term Care insurance make sense for me?
These questions are among the hundreds that people have asked me over my 30 years in the business. Each situation we encounter is different and that is why each financial plan is tailor made. Most people we talk to think they have a 'financial plan' when in reality it is an investment plan only. An investment 'plan' is a subset of a financial plan.
Your best financial investment is having a Financial Plan put together by a Certified Financial Planner (R) with many years of experience and properly licensed to handle your needs. Welcome to Shamrock Financial Planning!